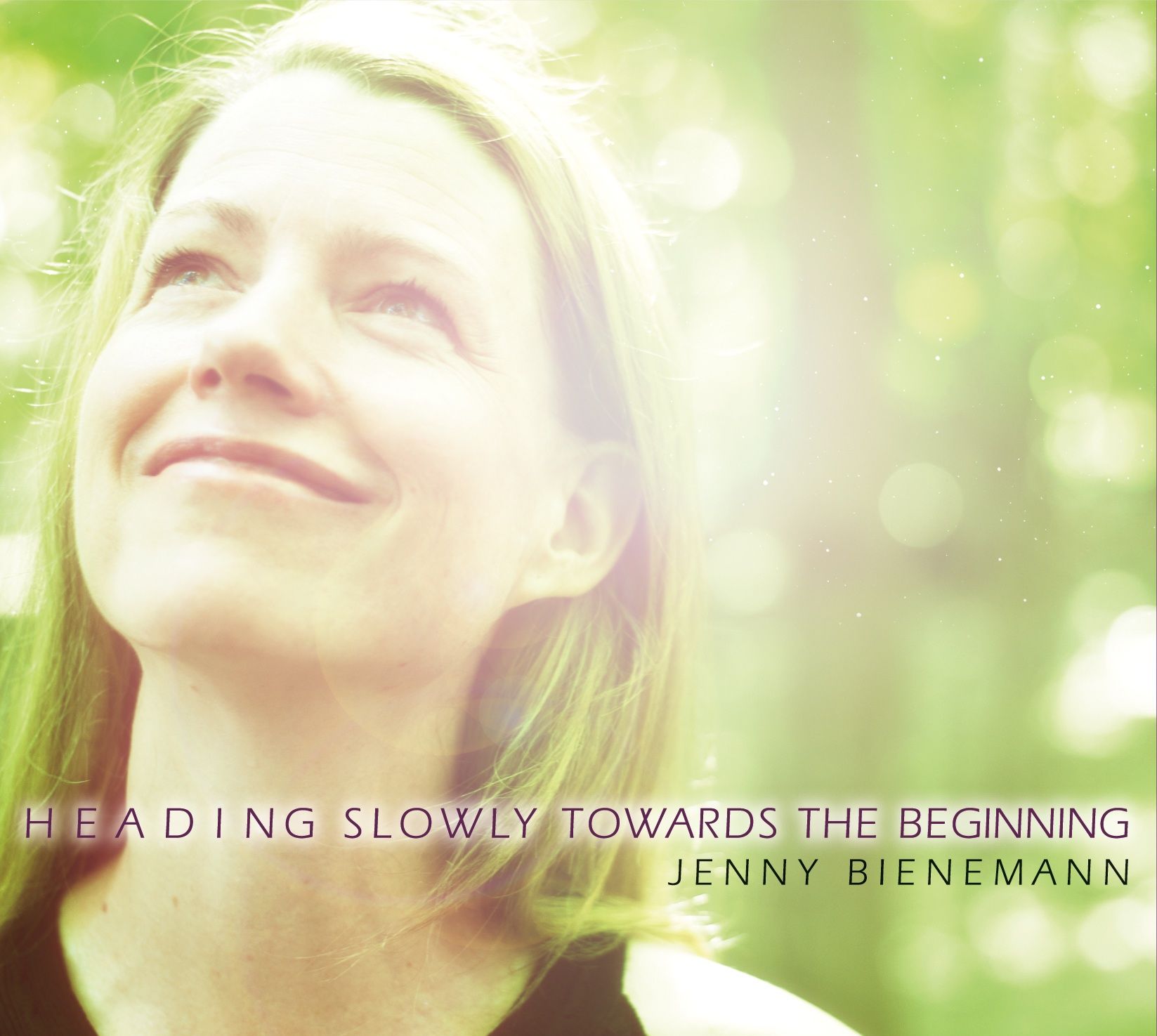 10 years ago this past weekend, "Heading Slowly Towards the Beginning" came into the world. 
Every project is a reflection of who you are at that moment. That record would not turn out like it is, if I tried to make it today.  I am glad I made it then! 
To celebrate this anniversary, it is available to download for free on my website, jennybienemann.com, or you can find it on Spotify, Apple Music, etc. 
I received my first Illinois Arts Council grant for this project, and it was the boost I needed to fine-tune a project articulating the change in my artistic practice from working as a solo artist with a looper to working with a full band: bass, drums, three guitars, keys, a string quartet, and more than 20 harmony singers!  The differences between working like that, and working as a solo artist, were staggering. 
When you work alone, you have the freedom to carve from a fresh block of wood the melodies, harmonies and instrumental parts so that they swirl together in a way that is both satisfying on a recording and replicable live. You are in a kayak, open to the whims of your muse and free to change direction instantaneously, bounded only by the limits of your imagination and abilities. 
When you work with other people, you are steering a ship.  Your turning radius changes. Your imagination soars, no longer bound by your own limitations, but now there are the orientations of others to consider.  The whisperings of the muse can become harder to hear. 
I recorded the ten songs of 'Heading Slowly Towards The Beginning' with a core band that included John Abbey​, Robin Bienemann​, Andon Davis​, Steve Dawson​, Kevin Liam O'Donnell​, Quartet Parapluie, Alton Smith​, and so, so many wonderful harmony singers. 
All but two of the songs were recorded with my trusty longtime friend/collaborator Bruce Roper​ -- many songs played on guitars he made -- and the other two were co-produced with Steve Dawson, early in our collaborative relationship.  It was mixed with my dear friend and fellow taco enthusiast Blaise Barton​.  Everyone of these people amplified my ability to listen to my muses. 
Maybe two years prior, Robin and I started going to the FitzGerald's open mic and I invited folks from the open mic to sing with me on "What Would We Find."  We gathered at Bruce's magical Little School Street studio, and only needed to record the group singing a few times.  Everyone was paid in chocolate chip cookies! 
Another highlight was working with Steve at his Kernel Sound Emporium on the song "Asleep," the very first song I wrote on the looper, that would become the second to last song of the album. 
Best of all - when I listen now, I hear the joy of those new friendships, that deep sense of companionship, that gentle delight in each other's company, musical and otherwise, permeating each song.  I am beyond grateful to have a literal "record" of who we were then. 
What we didn't know about what would happen in the coming years! How could we have known?  How wonderful that we didn't. 
I hope you enjoy it! 
If I held you in my arms 
where the river meets the sea 
what would we find?