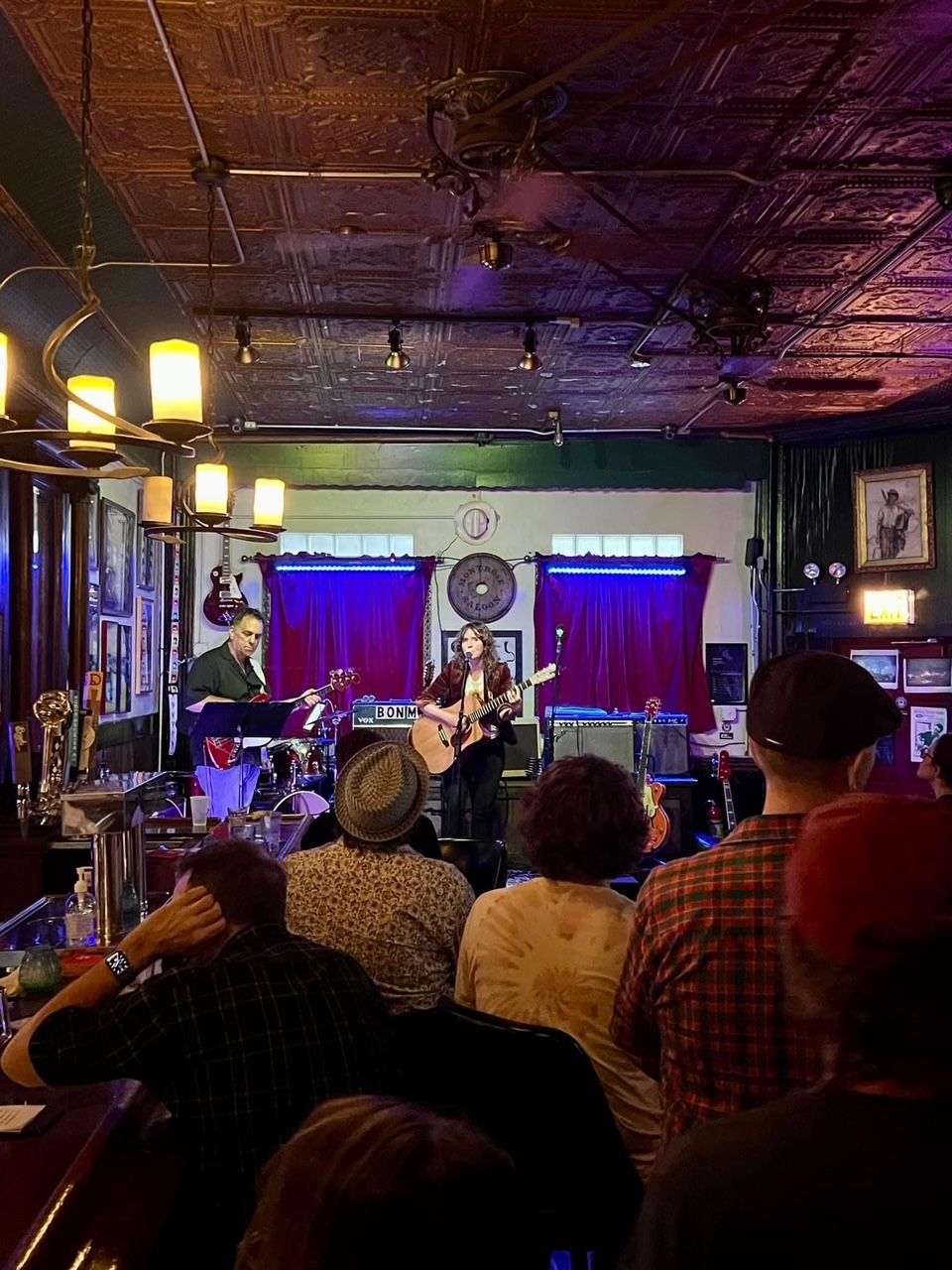 It was EPIC! 
The July 28, Haiku Milieu at Twilight at Montrose Saloon was one for the record books.  
For the first time ever, the songwriters were supported by a rhythm section of some of the most in-demand players in Chicago, John Abbey and Dan Leali on bass and drums respectively. 
John and Dan deepened the intimacy and vulnerability that characterizes Haiku Milieu shows with their sometimes gentle, sometimes insistent, always expansive accompaniment on 14 brand new songs inspired by a Haiku Milieu photo and haiku. 
Close to the end of the night, I read from the introduction to my tiny book, RECKONING.  
Just as I finished the final haiku of the poem, one of the amps started to feedback, as if the Gods of Creativity themselves wanted to share a song with the crowd! 
It was a visceral reminder of the sheer power of creativity flowing through all of us, at all times. 
It was an incredible night of sexy Haiku Milieu songwriters bringing the songwriting HEAT to Montrose Saloon.  We can't wait to do it again at Haiku After Dark on Friday, September 2 at FitzGerald's.  If you're in town - JOIN US! 
Meanwhile, enjoy this poem. 
Introduction to the tiny book,  
RECKONING  
by Jenny Bienemann 
One line just this long 
another no more than this 
a final one here 
one line at a time 
sometimes thick and sometimes thin 
sometimes a circle 
it is not magic 
and everyone can do it 
let life move the pen 
beware of the doubt 
it will say you are no good 
and you can't do it 
then your poor ego 
still hurt from past endeavors 
will tell you to stop 
those who know you best 
may say that you do not know 
what is best for you 
those who you love best 
afraid of their own shadows 
may turn from your light 
just this much is true 
there is a light inside you 
that wants to come out
Photo originally shared by Nikki O'Neill.