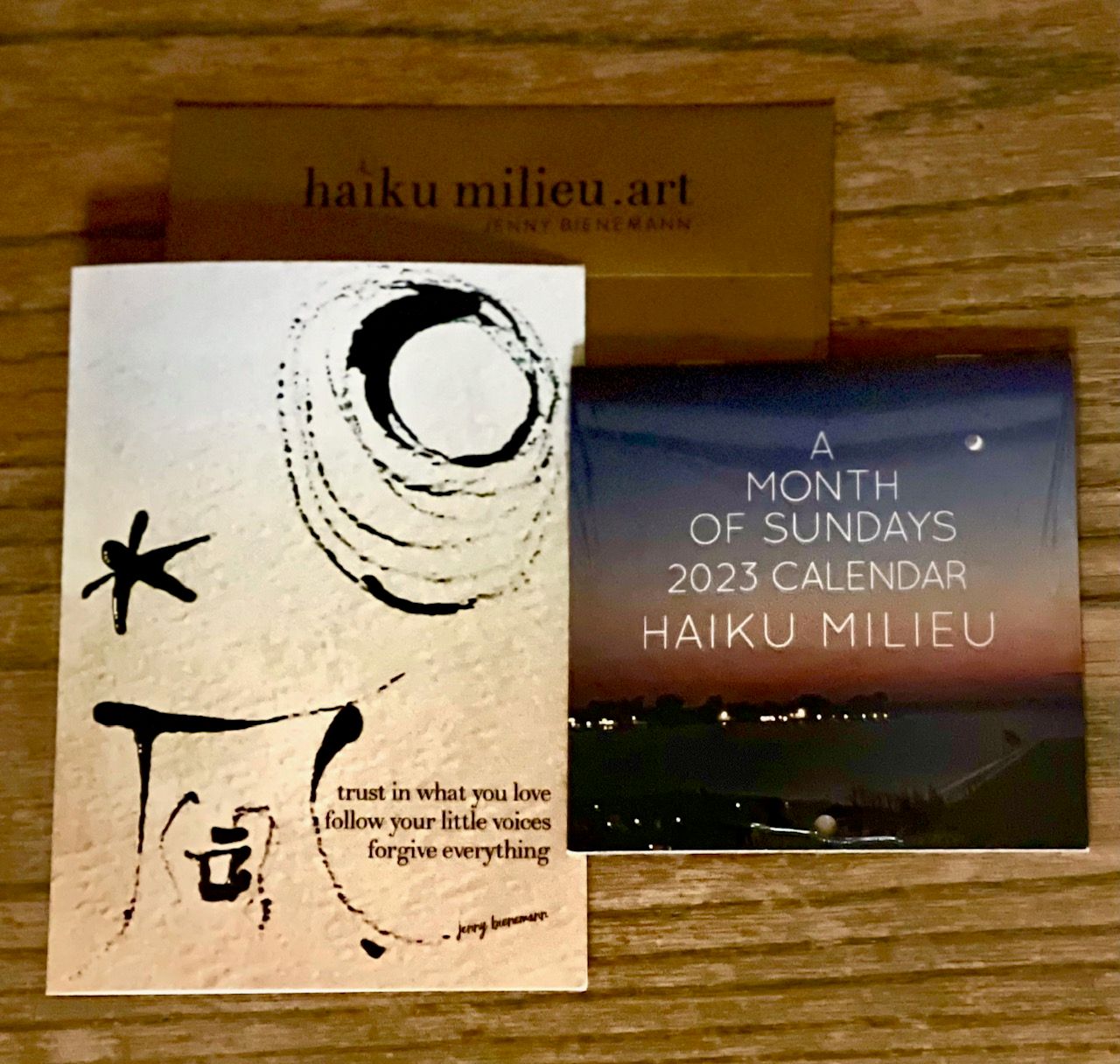 Lately I start this email on Saturday, and finish it up in the wee hours of Sunday morning.  Right now, I wonder where you are?  If you are starting to wake up?  Starting to think about the day or week ahead?  Savoring the wee dark hours? 
Or maybe you are reading this when the sun is high in the sky, either Sunday (today) or the next day?  Over coffee in bed, at a table with flowers, or in between errands, or maybe during hold music?  Or maybe the day after that? 
And just thinking about what you might be doing, makes me feel like I'm there with you. 
It has always been this way, that the mere thought of another person connects us to them, but it feels particularly magical in the wee small hours of the morning, working on this email, when I feel like I get to tell you what you mean to me in the cathedral of my thoughts, where we always understand each other and the conversations always go the way we intend. 
On some level, I think that's all the Holiday season is trying to do.  To get us back to that moment of genuine appreciation and understanding.  We anticipate stringing moments of connection together, one after the other, like lights on a tree. 
We think about the people we love. We make plans to get together if they are still with us.  We look past the things that didn't go right, and look for gifts and experiences that carry the energy of what they mean to us, to them. 
If you are interested in giving the gift of Haiku Milieu to those you love, most everything you need is on sale now. The 2023 Calendar, just 4.75 x 4.75, it is itself a haiku! - and it comes with a card in a beautiful antique gold envelope.  You can choose last year's card or this year's card. It's perfect for mailing to a beloved person or stuffing into a stocking. 
And of course there are the Haiku Milieu books, audiobook, t-shirts, greeting cards, and more. 
If you are looking for a Haiku Milieu experience, consider joining us for the Saturday, January 7 "Best of Haiku Milieu" concert that will happen at Friendly Tap, preceded by a Haiku Milieu concert screening. 
Have dinner at Autre Monde next door, then walk over to hear some of your favorite local singer songwriters share songs inspired by Haiku Milieu backed by a formidable band. 
My hope is the Haiku Milieu does for you what it does for me: makes you feel connected to your life and experiences, and the people you love.  If it does, pass it on. 
As my gift to you, shipping is on me! 
Quantities truly are limited, so please take a look as soon as you can.   You will find everything at haikumilieu.com.