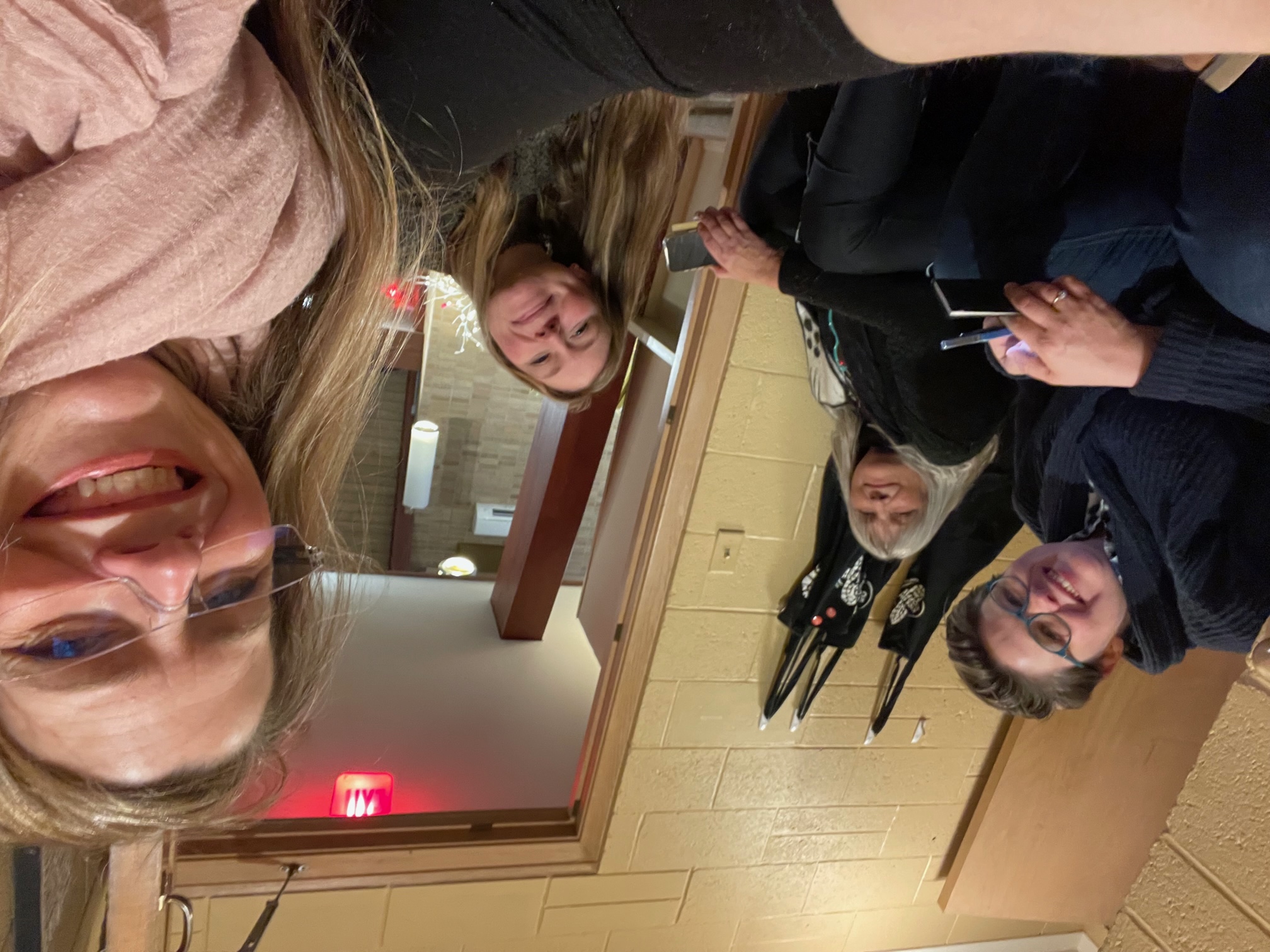 Originally published in the Sunday Haiku Milieu newsletter. Sign up here: haikumilieu.com.
I got what I wanted, and it was wonderful.

A while ago now, I remember going to a shop that had been in one location forever and the owners seemed...unhappy.  As a person who routinely feels her own feelings AND the feelings of everyone else in the room, it was too much for me.  I loved what they had, but would find reasons to do without it.

When they moved to a larger space, I went in to visit them, and it felt like that burden was completely gone!  And it made me wonder about the simple power of getting what you want.  Letting people have what they want, even when it is not what you would have wanted. Even when you think they should not want what they want.  Let them have what they want, and you go get what you want.  That, to me, is the essence of genuine freedom.

Last weekend, I got what I have been wanting for a long time: time with my beloved out-of-town friends, and space to do nothing but connect with people through music.

I love my life. I love that it's busy, and if there's something going on in one arena that doesn't feel good, I almost always have something cooking in another that does.  But sometimes, having all these mini "masters" to serve, even when I chose them, generates a kind of fight or flight momentum in me.

Amidst all I have to do, I can forget what I really want.

What I really want is to connect with other people. That's why I started writing songs, that's why I started writing haiku. Sometimes you get a run of days where that all comes together. 

That's what happened last weekend in Chicago, IL and in Door County, WI doing a little run of shows with Katie Dahl, Jessica Holland and Jeanne Kuhns, dear friends and fellow songwriters. People as devoted to the craft of songwriting as they are to tending the garden of the rest of their lives. It was such a pleasure to let everything else go and just be with them and the truly lovely audiences that filled each show with connection, knitting us together as a tribe spanning time, space and experience.

And should you be lucky enough to have physical places that share live music with your community, count your lucky stars! Venue owners really are unsung heroes, and we were at three venues for the record books.

One show was at Friendly Tap in Chicagoland, a hub of community that lives up to its name with an incredible proprietor, bartenders and baristas in Berwyn, IL.  One show was in at SWY231 Gallery, a blank canvas an elegant curator, warm wood floors, and creamy white walls inviting an artists' imagination in Sturgeon Bay, WI.  The final show was at Kick Ash Door County, a reimagined church chock-full of the things that make life worth living: books, books and more books, granola, tea, coffee, and extraordinary baked goods in Ellison Bay, WI.

Though I returned home a week ago, I am still reflecting on the conversations, the communion between artist and audience, and the almost sacred spaces in which these experiences took place. 

I got what I wanted. It is STILL wonderful.

I share this with you, dear reader, if in fact you have read this far into this reflection (thank you!) because the only reason this even happened is because I decided to LET myself have what I really wanted. 

I am so grateful I did not permit myself to use being too busy or too caught up serving the various masters I PUT IN PLACE as an excuse to not do it. It wasn't a given that I was going to do that, even as the gigs drew closer and tickets were being sold. 

I am grateful to the audiences that came out and joined us, holding the space, giving and receiving in equal measure; to the venues that hosted us; and most of all to my fun, silly, deep songwriting friends who walked through literal and figurative storms to come together and do what we love doing most.

I got what I wanted. It lives with me now. It IS wonderful. 

If you feel like it, drop me a line about a time you got what you wanted, and it was wonderful.